West Coast Modern homes are simple, undecorated houses usually set at ground level with flat or low-pitched roofs that might contain a clerestorey. They have deep eaves and often open ceilings with exposed post-and-beam structure. Facades tend to be divided into panels of windows and stucco and wood, including plywood. Although some present an almost blank facade to the street, they typically have a seamless transition between interior space and garden, or wrap around a courtyard at the back.
The West Coast Modern style first appeared in Vancouver, Seattle and Portland in the 1930s. Architects in these regions drew inspiration from Frank Lloyd Wright's architecture, the International Style, and Japanese residential design. They incorporated these elements into designs that responded to the climate, terrain and rainforest setting in which they worked. The result was a style of building, primarily domestic, with a close relationship to their individual sites. Some West Coast Modern buildings are built dramatically on the edges of cliffs. Others are close to the garden. They vary in shape and size but share these principles of design.
Flat or low-pitched roofs that might contain clerestorey windows
Set at ground level
Simple and undecorated houses
Deep eaves
Facades divided into panels of windows
Stucco and wood siding
Often open ceilings with exposed post-and-beam structure
Sold by Andrews Group!
Sold by Andrews Group!
Sold
4,050 Sq Ft Property - 3,184 Sq Ft Living
4 Bedrooms, 5 Bathrooms
Feast your eyes on this modern architectural gem custom designed by the award-winning architect Frits DeVries in collaboration with the present owners. The south side corner site was chosen specifically for the amazing close in water views and privacy without power lines. The results are this stunning masterpiece of architectural symmetry on 3 elevator ready levels, with an efficient free flowing floor plan; including 4 bedrooms, 5 bathrooms and access to variety of outdoor experiences within the property. Tons of wow here! A strong horizontal composition with extensive use of glass blurring the boundaries between structure and nature. The roof literally floats over the home. Jaw dropping 18ft clear hemlock ceiling on the main with suspended lighting throughout and incredible detail for the discerning eye - inset reveal around windows, floor and ceilings. Sleek, clean lines with top of the line European fixtures and a Miele appliance ensemble. Massive sliding doors open to a generous terrace off the kitchen for dining or cocktails at sunset, a private enclosed patio with fire-pit for cool or even rainy nights and there is a unique sunken outdoor courtyard with walk out access from the lower bedrooms. Of course, a luxury home would not be complete without a spacious master bedroom with his/hers dressing rooms and a sumptuous master bathroom which includes air conditioning and a private patio with hot tub. For the discriminating buyer, this is truly one of the most exceptional homes available in Ambleside.
Sold by Andrews Group!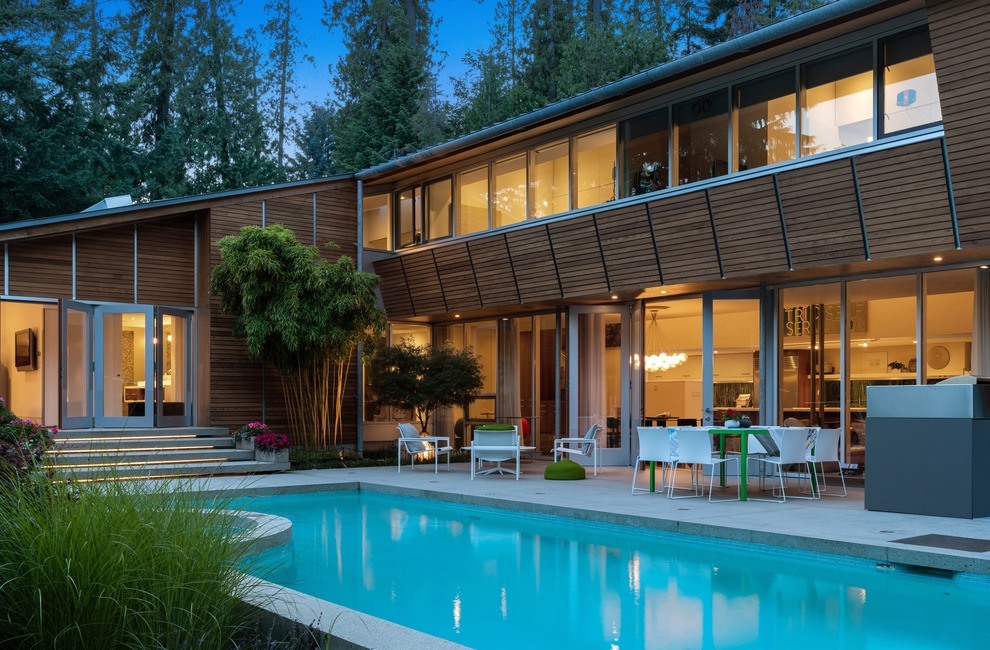 Sold
21824 Sq Ft Property - 4179 Sq Ft Living
5 Bedrooms, 5 Bathrooms
This Battersby Howatt designed home was privately commissioned for a growing family of 5. Subtle and monolithic from the street, the cedar-clad L-shaped structure disguises the home within. Inside, a winning combination of variable ceiling heights, accordion doors, concrete, clean lines and unexpected accents focusing on the heart of every home - the kitchen. All principal rooms, most especially the dining and living room focus on the serene and central courtyard an entertainers dream and family oasis complete with swimming pool, outdoor kitchen, seating area around an outdoor firepit. From this dominant feature, the structure radiates with a cantilevered exterior and interior walls sloping up and outward connected through a 25ft high sky-lit ceiling the supporting backbone of this cohesive open living area; where polished concrete and steel purposefully combine one living space to the next. The ½ acre naturally private property envelopes the home in a blend of mosses, natural grasses, the hardscape and landscape merging with nature. The final result, a modern masterpiece, yet a warm, attractive and functional home.
Sold by Andrews Group!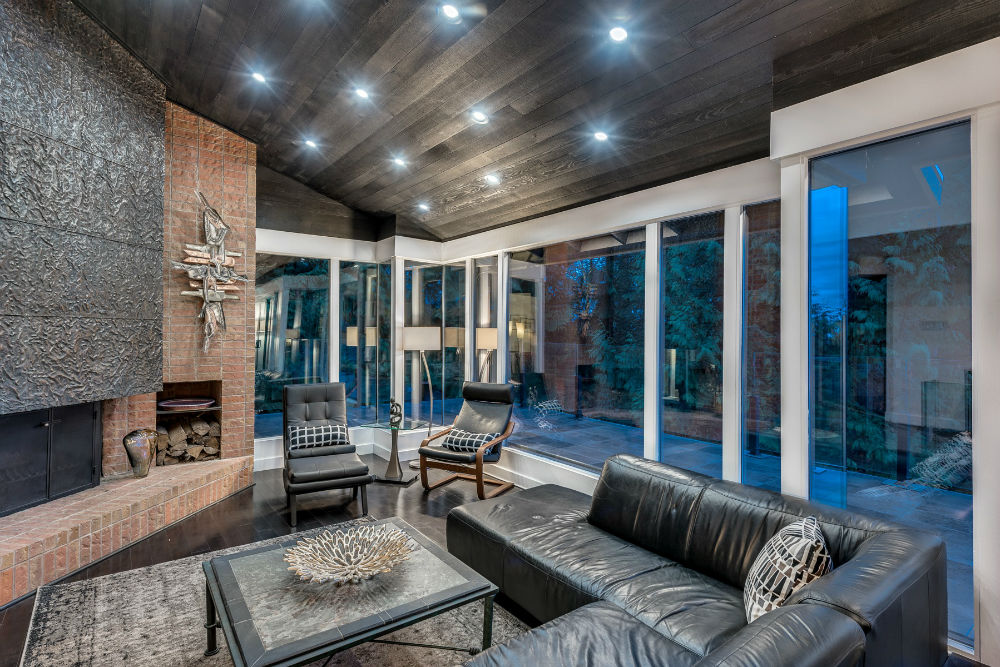 Sold
36851 Sq Ft Property - 3305 Sq Ft Living
4 Bedrooms, 4 Bathrooms
Barry Downs - renowned for melding architecture with landscape & his philosophy of respecting natural topography & nature of the site; designed this 3,000 sq ft 2 level 4 bedroom home in 1967. The innovative design seamlessly blends stunning features of this .8 of an acre sloping lot, with an open plan interior allowing for a continuous flow between living areas, while taking advantage of stunning outdoor vistas; be it an enchanted forest trail set alongside Brothers creek or views of the city skyline. With privacy & nature as the theme, a blend of floor to ceiling windows, a linear skylight spanning the roof line, angles & open spaces create an aesthetically exciting & pleasing home. Now painstakingly restored to preserve a stunning example of West Coast Modernism - a rare find in today's market.
Sold by Andrews Group!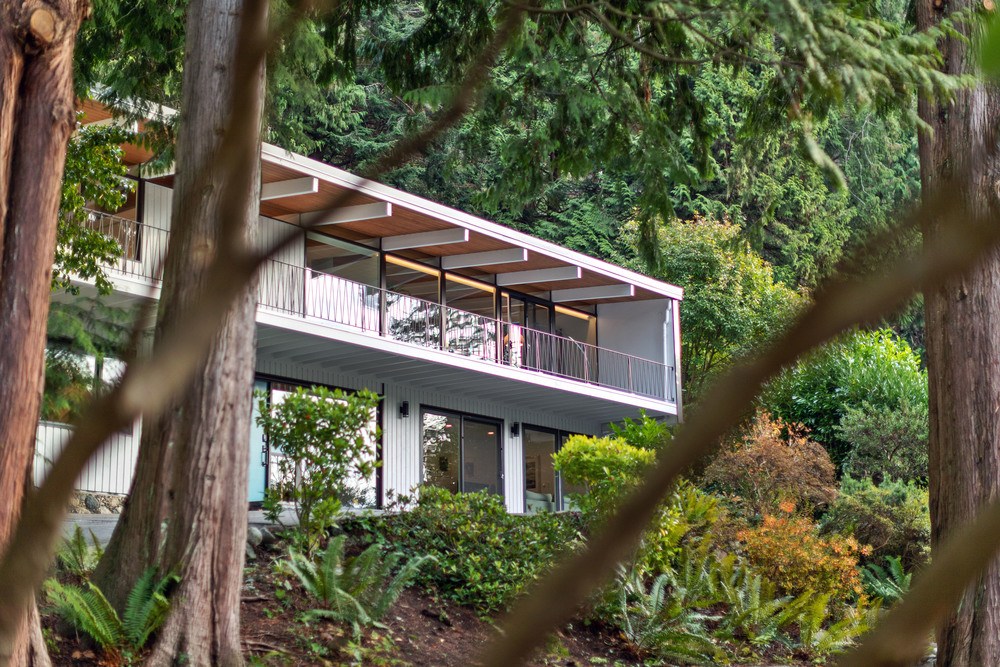 Sold
15122 Sq Ft Property - 2480 Sq Ft Living
5 Bedrooms, 3 Bathrooms
A bright beacon of MID-CENTURY ARCHITECTURE, this historically significant home was stripped back & rebuilt with honour to the original design intent. A calming palette cast from the cohesive use of original materials along w/new systems in place for plumbing, heating, hot water on demand & double glazing the original windows, the home has been transformed, but remains true to its west coast roots. Featuring a CANTILEVERED STAIRWAY entrance, soaring ceilings & original STAINED-GLASS FEATURE WALL the simple clean lines abound throughout resulting in an airy, modern era aesthetic home that achieves a fluid transition between the outdoor elements & EFFICIENT COMFORT within. Walk your paddle board to Bachelor Bay Beach. DOUBLE SIZED LOT on a quiet cul-de-sac, it's a must see!
Sold by Andrews Group!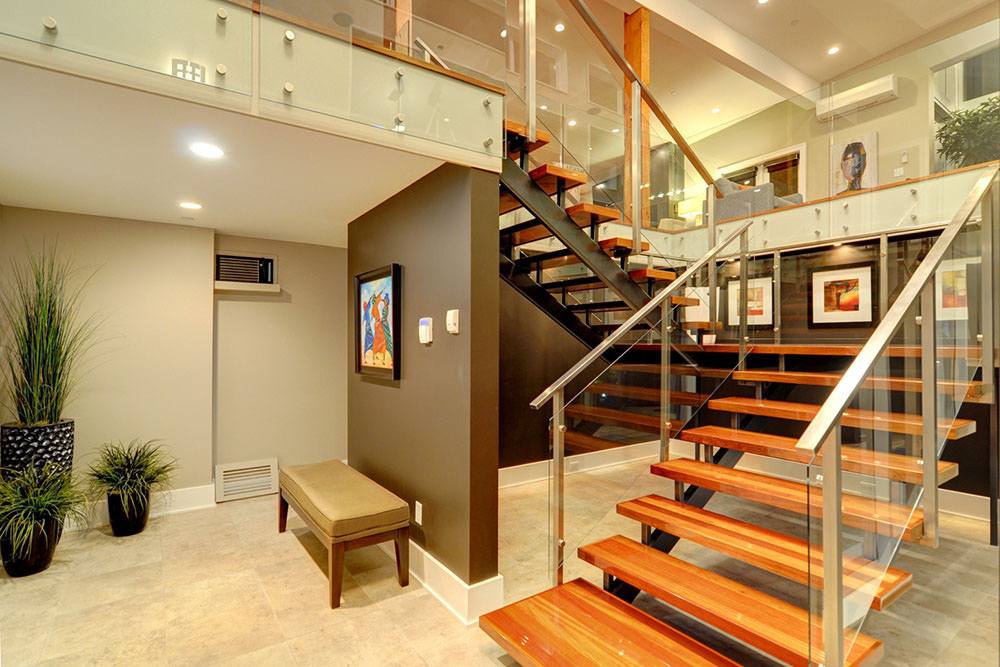 Sold
12281 Sq Ft Property - 4438 Sq Ft Living
5 Bedrooms, 5 Bathrooms
3345 Craigend Rd, West Bay
This custom residence emanates contemporary design, elegantly blended with natural materials such as reclaimed wood and cool stone, resulting in a masterpiece with stunning architectural features. An impressive cantilevered staircase takes centre stage and the focal point of the home.A spectacular glass tower captures the sun from every angle and radiates 25 feet below. Wide opening eclipse doors bring in the outside in and the inside out for alfresco style living. Soaring ceilings and spacious open plan lend to the most inviting entertainment opportunities. A garden oasis with outdoor kitchen, hot tub and fire pit surrounded by a multitude of composite easy care decking extend the living and entertaining space into the open air but with the utmost privacy.
Sold by Andrews Group!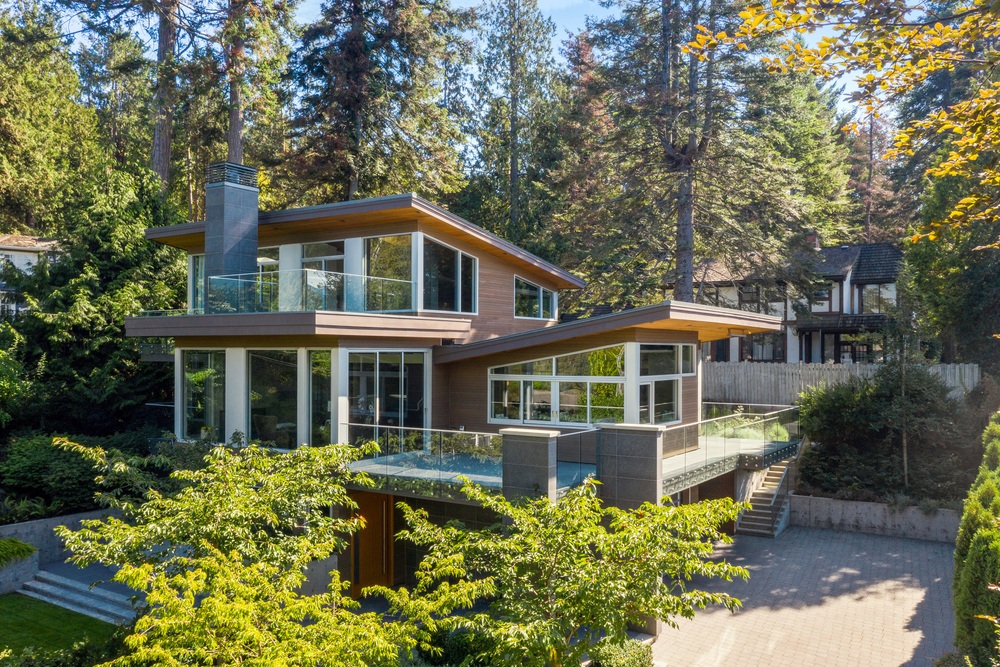 Sold
9002 Sq Ft Property - 4011 Sq Ft Living
4 Bedrooms, 4 Bathrooms
7170 Cliff Road, Whytecliff
A contemporary design by Synthesis, and a superior build by Bradner Homes has resulted in this exciting offering set in the natural splendor of Whytecliff with ocean views of Bowen & the ferries. Built in 2014 this home has been gently lived in & presents itself as new with a 3 level stunning open plan & vaulted ceilings united by a central cantilevered staircase. Glass walls open to decks, patios & a private garden. Features:media rm, infrared sauna, 2 wet bars, 3 fireplaces, radiant heat, custom millwork, beautiful maple flooring, gorgeous alum/therm windows, quartz, stone, Caesar stone & cedar accented ceilings. It all cumulates into a beautiful art piece. Plus legal 1 bm suite - or open it up to make this a 4 bdm, 4 bath entertainers dream home.
Sold by Andrews Group!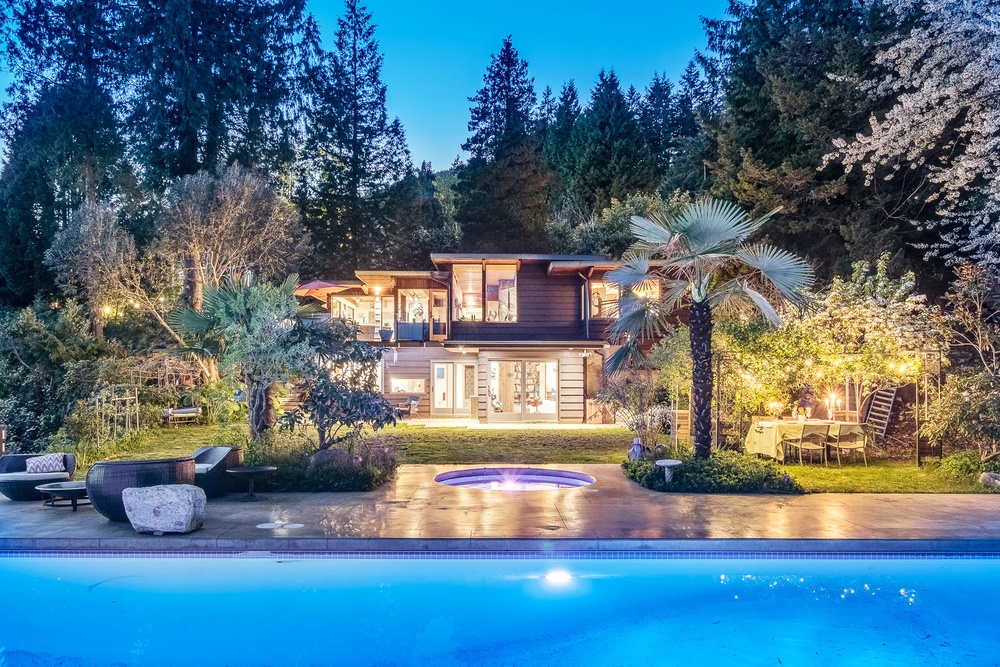 Sold
14114 Sq Ft Property - 2755 Sq Ft Living
5 Bedrooms, 3 Bathrooms
1421 31st Street, West Bay
Don't be fooled, the true experience of this property is concealed behind a subtle facade. For those who venture, an incredible private oasis awaits! Over 14,000 sq.ft very private property w/close in OCEAN VIEWS including a gorgeous in-ground pool & hot tub surrounded by Palm, Eucalyptus, Redwood, Magnolia & Japanese Pear. The home- an authentic 5 bedroom, 4 bathroom WEST COAST MODERN POST & BEAM with classic floor to ceiling windows, cedar beams & a flowing open floor plan waiting for your ideas to bring it to the next level. Plus outdoor art studio set amongst the garden. If the finest building lot is what you're after, a full set of plans from Marquee(6,000 sq.ft new home) are available free of charge. This package is located in one of West Van's finest spots, steps to WestBay School & Beach.
Sold by Andrews Group!
Sold
20737 Sq Ft Property - 4,671 Sq Ft Living
6 Bedrooms, 6 Bathrooms
1928 Nelson Avenue, Ambleside
A stunning gated Ambleside estate home completely renovated in 2003 . On an incredible 1/2 acre private property located at the end of a cul-de-sac, with gentle rolling lawns, garden paths & tranquil creekside setting-lovely water views. This nearly 5000 sq ft above ground west coast home features wonderful open living room with floor to ceiling glass, 6 bedrooms (4 with ensuite) 6 bathrooms, huge family room off a gourmet island kitchen opening onto a grand wraparound sundeck with beautiful ocean views and access to an absolutely stunning garden. A once in a lifetime opportunity to own one of Ambleside's most magical and impressive estates.
Sold by Andrews Group!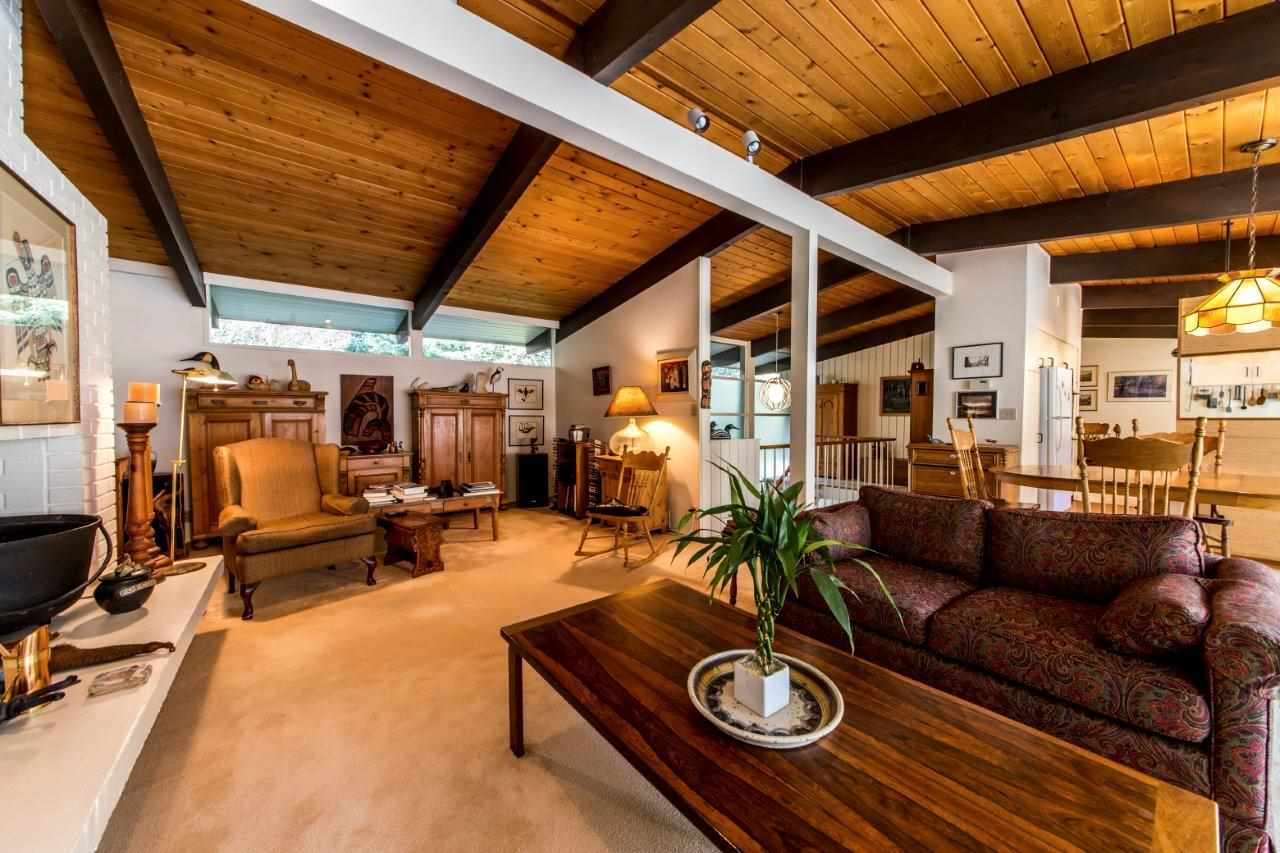 Sold
12164 Sq Ft Property - 2,690 Sq Ft Living
5 Bedrooms, 5 Bathrooms
4640 Keith Rd, Lower Caulfeild
This 1960 5 bedroom post and beam enjoys ultimate privacy from your neighbours and is on a sun drenched south facing level lot in a prime Caulfeild location. All principal rooms are extra large with an open functional floor plan. Downstairs is walkout basement to the lush picture perfect grounds with the possibility of creating in-law accommodation if required. There is a 428 sf workshop downstairs as well ideal for the handy man and not included in the square footage. This is the perfect family residence and will appeal to many.
Sold by Andrews Group!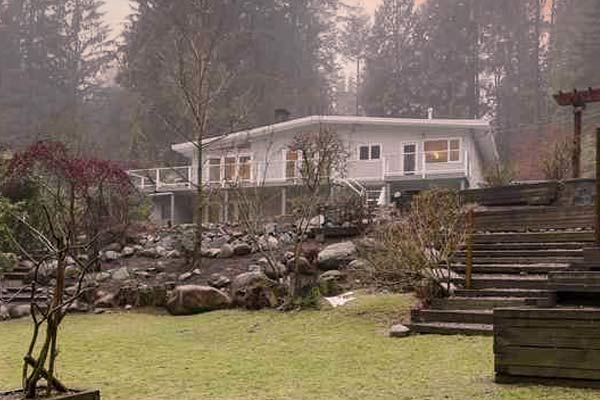 Sold
35,283 Sq Ft Property - 4,028 Sq Ft Living
4 Bedrooms, 3 Bathrooms
312 Stevens Drive, British Properties
Rare offering in BP's-one of the largest lots-.81acre (35,285 sq.ft) Private & virtually hidden, this estate incl: terraced gardens, trails, greenhse & raised beds to grow your own fruit & vegetables. Bright floor to ceiling windows, this solid post & beam home features: updated kitchen w/granite & stainless, renewed bathrms, hardwood, newer roof, furnace & HW heater. Huge master suite up & enough bedrms for 7 people. Wrap around deck overlooks the sparkling pool & hot tub-great for entertaining or family fun. Walk out lower level contains bedrms & a bright recroom w/fp. Good potential for a self contained in-law suite. EXCEPTIONAL INVESTMENT/holding property or a beautiful home for those who want privacy & estate living.
Sold by Andrews Group!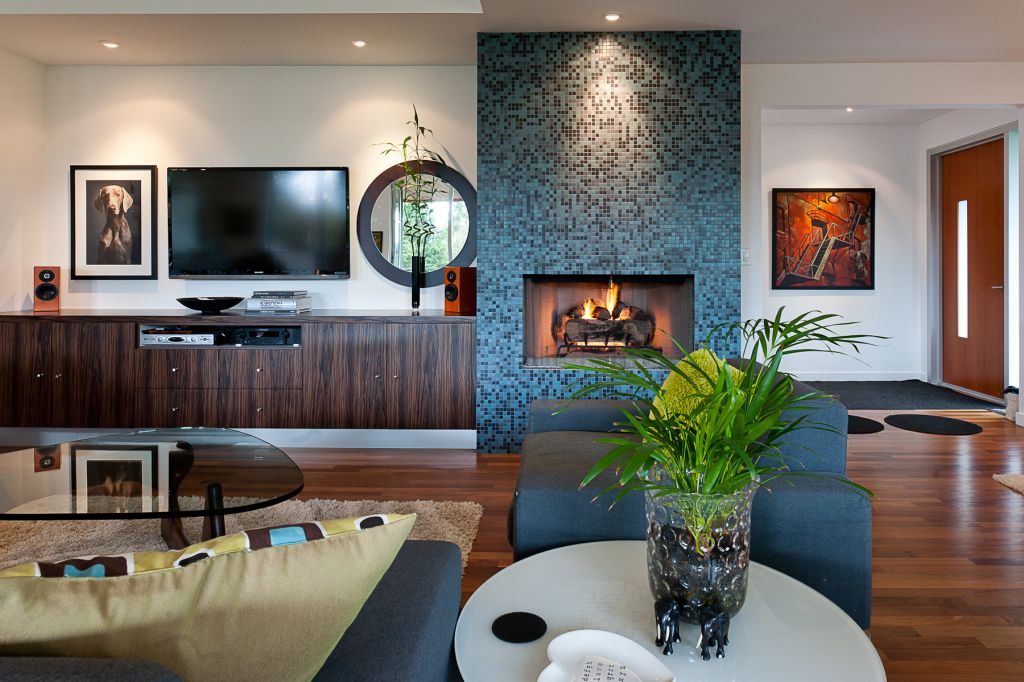 Sold
12,283 Sq Ft Property - 3,132 Sq Ft Living
3 Bedrooms, 3 Bathrooms
1410 Gordon Ave, Ambleside
This masterpiece 3 bed, 3 bath architectural home was designed with entertaining and family living in mind. Solid engineering, craftsmanship and smart use of space is evident throughout. The kitchen, living and dining rooms called for clever built-ins; concealed beverage bar, wine storage, wine fridge, pantry and a built in buffet, centred around both a large fireplace and a covered deck for indoor/outdoor living. Top-end appliances and materials throughout Miele, Sub-Zero, Catalano & Kohler; all enclosed by commercial grade aluminum framed windows Lapacho floors up and warm cork flooring down. A 425 sq ft office space with own entrance provides flexibility. Separate fully wired and plumbed 23 X 27 ft garage has convenient lane access. This stunning home is centrally located on an oversized extremely private corner lot in Ambleside. Steps to excellent schools, shopping and the seawalk"
Sold by Andrews Group!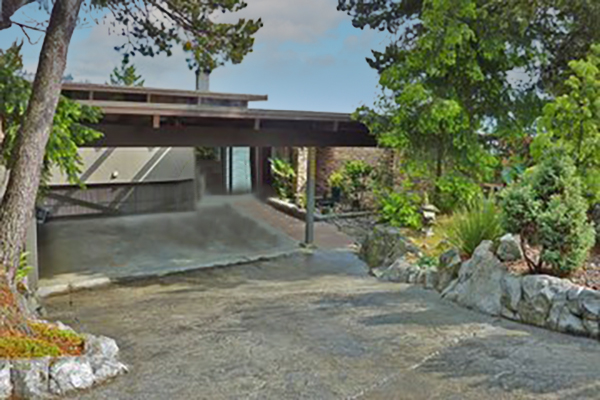 Sold
14,355 Sq Ft Property - 2,732 Sq Ft Living
4 Bedrooms, 3 Bathrooms
6006 Eagleridge Dr, Eagleridge
Distinctive one of a kind home on a trophy property with truly stunning views. Homes like this 1962 Westcoast classic do not come up for sale very often. This tastefully updated home is perched on Eagleridge to take advantage of one of the most outrageous views you will ever experience. The home is shining example of its era, with floor to ceiling glass surrounding the entrance, living and dining rooms. The living room has 11ft ceilings and literally hangs over Eagle Harbour with close up views of the marina, Eagle and Abode Island, the harbor, Point Grey and Vancouver island. The 14,355 sq. ft property surrounded by rocky gardens and massive decks. This is truly unique and special home. All 3 full baths have been fully updated with silestone and heated floor. Kitchen has granite and and the kitchen have been fully updated with granite, silestone counters, new appliances and heated floors