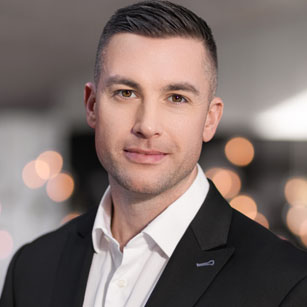 Brenden Torrell West Vancouver, BC
2397 Marine Drive,
West Vancouver BC
778 987 2412
Contact Brenden
I'm social by nature. As a child, my family was humoured by my ability to make friends anywhere and everywhere. This skill is an instrumental contribution to enabling an insider's perspective within my chosen profession - Real Estate - where I negotiate the terms and concerns of our client's interests and deal with people, of all sorts and in a wide variety of situations. Understanding people is the key - and that's my invaluable strong point! The home was and is a big part of who I am. It's the center of family, of individual development and of our communities. I'm privileged to play a vital role in assisting people as they navigate through homeownership.

I take a keen interest in the market, getting a handle on the ebb flow, trends, and the opportunities which change daily. Having grown up on the Northshore, I have a deep understanding of the values and unique aspects of each neighbourhood. Plus I've pretty much played on every ball field and basketball court it has to offer! I'm continually finding balance between my growing family with my daughter and twin boys and our family business.

My personal and professional experiences have equipped me with the initiative, passion, competency, and commitment necessary to succeed, and gets me up at 5 am every day! Fuelled and fed through my sports background; a need to win for my clients. I know it's the little things done consistently well which ultimately lead to success.
Brenden loves basketball, was MVP in high school and now coaches grade 8's at Sutherland High.
If not at work, or being dad, Brenden can be found working Crossfit like nobody's business.
Below is Brenden in the news for his great efforts in fundraising in the wake of a family tragedy.
Contact Brenden